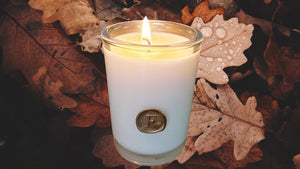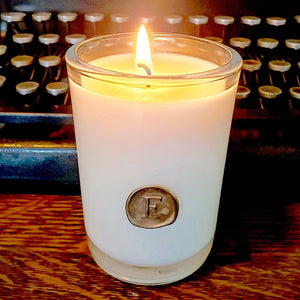 MEET THE STAR OF OUR SHOW
It is my pleasure to introduce to you, our 8.5 oz, clear, glass luxury candle with our signature wax seal. One size, no added dyes, and poured with lots of love. We use soy beans for our wax, a wick that is made of cotton, along with the highest quality fragrances possible. All of our candles are hand poured in small batches to assure the best experience possible, and we do our best to use as many recycled products available to us.
Take a journey with us and allow the images to help guide you to your next favorite FIFOLET fragrance.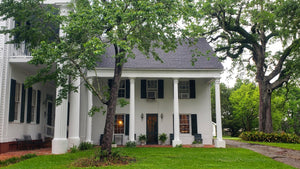 HISTORY OF OUR STUDIO SPACE
FIFOLET Candle Makers is located in Franklin, Louisiana, inside one of the oldest structures in St. Mary Parish, directly behind the beautiful Shadowlawn home along the banks of the Bayou Teche. The beautiful Greek Revival structure was built around 1810 by Barnet Hulick as a public tavern and Inn for travelers.
During an amazing span of history, first as a Tavern and Inn, later as living quarters and kitchen to the main house. It has seen war, tall-masted schooners, paddle wheelers carrying lumber and sugar, and has withstood many hurricanes and other natural disasters over the years all while looking over the flowing waters of the Bayou Teche. Today, FIFOLET Candle Makers is proud to add to its rich history.